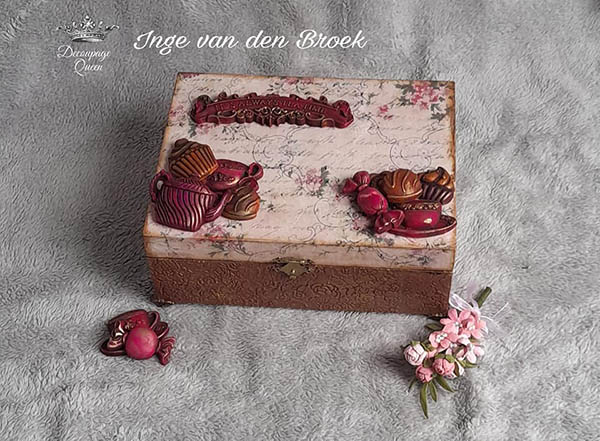 By Inge van den Broek:
Here is the result from the february challenge on the Decoupage Queens and Kings
facebook group. The challenge in february is from trash to treasure
#trashtotreasure
.
I used an old teabox. You can see that on the photo. I used the ricepaper of Decoupage Queen.  On top of that some mould castings from Stamperia. I used A1Creatives to make them.
The colouring has been done with alcohol inks. To give it a vintage look I used the antiquing paste from Stamperia and some gold wax. I used a stencil from Tim Holtz
and vintage lilac paint from Pentart for the box.
For the inside Vintage rose paint an a paper with roses. And voila a bitter sweet pink teabox.