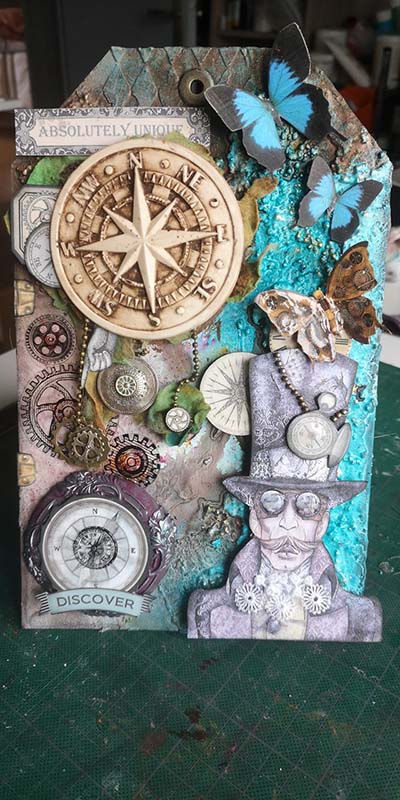 By: Béatrice Créations
I made my texture paste with powder and liquid plus ATP. I incorporated my Sand gray and Poraver textures (small balls).
I covered with white Gesso, colors with #lindysgang. The small molding frame with # A1Creatives with added red and black pigments, the compass poses varnish and Vintage paste #stamperia papers Tzanidakis Antonis
Texture games # A1Creatives on my tag.